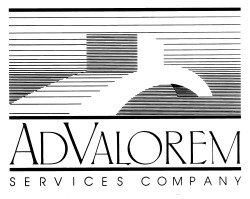 Ad Valorem Services is a nationwide consulting firm specializing in the management and reduction of Property Tax. We have been in business since 1987. Ad Valorem Services Company specializes in Property Tax; therefore you can be assured that we have expertise in this area. At Ad Valorem Services Company, tax consultants prepare your returns. We do not use clerks for this function or rely solely on software packages to prepare returns.
We insure that your equipment is placed on the fastest depreciation schedule allowed by the taxing jurisdiction. Because each state, and county within the state, has different schedules, it is very beneficial to have a firm that is familiar with these assessment procedures.
The tax consultant who handles your account will be the person with whom you will always be in contact. We are very one on one oriented. This is where Ad Valorem Services Company stands apart from the other firms in our field. We are not only filing your returns; we are trying to save your company money in the process.